Saturday, 19 March 2011



the 20th of March, 2011

Title:

Biggie & Tupac: The Story Behind the Murder of Rap's Biggest Superstars

Year Of Release: 2002

Review Date: May 15, 2007

Rating: R

Running Time: 140 minutes

Box Office Gross:

N/A

- DVD release.

Recommendation: An in-depth look at the crime factor in rap and how it senselessly claimed two lives. Contains strong profanity.

Site Rating: 6 out of 10 stars

Tupac

"Biggie & Tupac: The Story Behind the Murder of Rap's Biggest Superstars" is a very revealing documentary by Nick Broomfield. Dude got the information...and on tape.

Broomfield, a skinny white British man with a boom and cameraman, going into America's toughest ghettos and jails to get a story, is a brave man.

The Queen should give you a medal for bravery for that one. Especially visiting Suge Knight in prison, after your first cameraman cancelled and the second one just about got the runs, in more ways than one (he wanted to run).

Biggie (Christopher Wallace)

The documentary centered around the late rappers Tupac Shakur and Biggie Smalls A/K/A Notorious BIG, two of rap's biggest stars that were killed in their prime, over what amounts to foolishness. 20 shootings, some with fatalities, occurred in the aftermath of their deaths.

Tupac, now the best-selling hip-hop artist in history, having sold 75,000,000 records, was always controversial. Biggie, whose sales also skyrocketed after his death, was also inflammatory.

ART IMITATING LIFE OR LIFE IMITATING ART

One of the things that really sticks out in this documentary, that both parents of the rappers separately agreed upon, is much of their raps were embellished to present a more gangster image.

Kids at home ought to take note of that and stop trying to live out a life that truly doesn't exist, save for on albums.

I do believe this is rap's second greatest disservice to the community. Making up violent and debauched tales, then pretending it's all true for the camera, with kids haplessly following suit, trying to keep up with their unworthy role models.

The greatest disservice is recording much of that profanity and vulgarity, which is then disseminated to the world.

There's no excuse. There are many ways to tell a story without the profanity and vulgarity. Recounting violence and depravity is one thing, glorifying it is another.

That goes for all rappers: men, women, black, white, Hispanic, American, Jamaican, British and otherwise. You're helping your bank accounts, but destroying your respective communities.

LAW ENFORCEMENT CORRUPTION

David Mack is an incarcerated police officer who is also a member of the Bloods street gang.

A cop and a gang member all rolled in one.

The documentary explores what made two friends become staunched enemies. It contains interviews with Tupac's father, Billy Garland, a handsome black American man, who recounted his son's turbulent life with fondness and sadness.

It also featured Biggie's mom, a sweet, heartbroken Jamaican immigrant, Voletta Wallace, demanding answers in the midst of severe police and FBI corruption.

The documentary revealed that the FBI had both rappers under surveillance, prompting Biggie's mom to ask why they didn't stop the murders. Yea, good question.

Biggie's cousin, rapper Lil' Cesar, stated that he was questioned by the FBI, who showed him pics of himself and the others present the day Biggie was murdered. This shocked him.

He said they even showed him pics of "sitting inside Biggie's house," which stunned him. How could they legally have gotten the latter pics is what I want to know. Seems rather invasive and questionable.

DIVIDE AND CONQUER

Tupac and his mother Afeni Shakur

It was said that Tupac turned on Biggie after Shakur was shot at a recording studio in New York. He survived the shooting. When he was later jailed, people began whispering in Tupac's ear telling him it was one of "Biggie's boys who shot you."

Many insiders from both sides of the aisles unequivocally stated Biggie had nothing to do with the death of Tupac Shakur.

The documentary posed a theory that the people who mislead Tupac in jail were, "informants working for the FBI, who had a policy to cause dissension."

If an agency bound by the Constitution and the U.S. Code, engages in conduct that helps precipitate the deaths of two people, shouldn't there be some penalty for that.

There needs to be a Congressional probe into FBI corruption.

How many of these stories do the public have to hear from people of different walks of life, on a regular basis, about the FBI doing something that makes you want to reach for the Constitution and ask "is that legal"?

Tupac

and

Biggie's

wife

Faith

UNTIMELY INVESTIGATIONS

From the time of Emmet Till to the present, you would think the FBI they would stop playing with people's lives and actually do what's in the title of their agency's name "investigations,"

as it always comes back to haunt them and provoke public outrage.

Crime prevention and in a timely manner is supposed to be apart of their job as well.

Biggie's young son to the far right.

History has shown that letting investigations linger for years and or launching cover ups never works, as it only adds to the general public's view that the agency has something to hide and is not above board in many law enforcement matters.

There is nothing noble about that. Neither is there anything noble about letting investigations languish, then years later puffing out your chests, trumpeting how judicious you are and that you are going to solve old crimes, when you were the ones that failed the nation in your congressionally sworn oaths of duty in the first place.

General rule about cover ups: inaction = negative reaction. The public will undoubtedly believe the authorities are trying to hide something, rendering said cover up ineffective.

How about solving crimes like Emmett Till, Biggie Smalls and Tupac in the same era that they actually occurred, instead of years later when no one cares about your investigation anymore, as the public has already made up their minds and are thinking the worst of you for it.

Russell Poole

Retired LAPD officer Russell Poole investigated Biggie's murder with integrity, but was blocked and harassed by superiors. It just goes to show you can't always go by color, as in this case it was the white cop trying to help, while the black cop committed crimes. In life it can go either way. True justice is blind and knows no color.

It took a decent, retired LAPD cop, Russell Poole, and a documentary filmmaker from another country to piece together the puzzle for the government...who still haven't done squat.

These men died 10 years ago. For years people have credibly pointed the finger at who they believe committed these crimes and no arrests have been made. No charges and no trial. Unbelievable.

The main suspects in Biggie's murder are Suge's friend, an incarcerated police officer, David Mack, who had the gall to rob a bank, and his associate, Amir Mohammed (Harry Phillips), who many, including Biggie's bodyguard, Jean, fingered as the shooter:

Harry Billups A/K/A Amir Muhammed

Puffy was said to have called Biggie's bodyguard and stated, "A guy in the Nation of Islam shot Biggie." It seems someone traded in his bean pies for bullets.

Biggie

Biggie's bodyguard, when shown a picture by Broomfield, positively identified Amir Muhammed (Harry Billups) as the alleged shooter. Bodyguard Jean stated that before the shooting occurred, he even, "Came up to me. Walked up to Puffy's van."

EVERYBODY: SUGE DID IT

The prevalent theme of the documentary is that Suge Knight is the alleged mastermind behind the murders of both rappers. Everyone from Snoop to the bodyguards to ex-police officers pointed the finger at Knight.

It was even said in the film that he had the district attorney David Longo and cops in his back pocket. So much for justice then.

However, the public got to witness the end result of corruption in the catastrophic fall of Death Row Records that took a lot of people down with it. There were many destroyed reputations, obliterated bank accounts and flopped projects.

Tupac, who was owed many millions in royalties that Suge was withholding in violation of their recording contract, was about to leave Death Row. Fatal mistake.

Tupac, at the height of his fame, wanted his money and rightfully so, and wished to leave as well, as he had many offers to chose from, to get out of an unsatisfactory situation. He was never given the chance.

HOW INJURED WAS SUGE?

The documentary further stated Suge lied about the extent of his injuries the night Tupac died.

Broomfield illustrated that contrary to what Suge said in an interview, a clip of which was included in the documentary, stating that he was shot in the head and the bullet is still in there, Knight was actually allegedly only "scratched by the bullet." Broomfield cited a medical report to back up his claim to the contrary.

Last month, Suge said he found God. I hope so. I also hope he sticks to the Bible and the ways of decency, as the alternative, as evidenced by these destructive tragedies, benefits no one.

Afeni Shakur, Tupac's mom, was not in the documentary, but has spoken in interviews of her grief and frustration with the case.

So many people are telling the same story about these murders, yet no formal charges have been brought. It does not speak well of the justice system.
These families are owed answers after what transpired. For the sake of the country's name, a proper investigation should be done with the necessary charges brought. There is too much evidence and in the public domain, for the case to be ignored.
To cover up crimes because the FBI had both rappers under surveillance, yet failed to stop their murders and one of the main suspects in the case is a police officer, doesn't look good.
The story is out there, people know about the case and you're kidding yourselves if you believe no one is paying attention. Stop with the corruption, already, and do the job the taxpayers' hard earned money pay you to do.
The only way to get rid of corruption is to expose it, then bring the perpetrators to justice. To do anything less is to destroy the country's name.





Rap/Hip-hop

Hometown

New York

Record Label

Interscope, Amaru, DeathRow

About

The official page of Tupac Shakur's estate, committed to his memory.
Description

Musician, Actor, Poet, Activist, and Inspiration.

Biography

Tupac Amaru Shakur was an inspiration to millions.

While he was most famous for his rap career, but was also a gifted actor, poet and a thoughtful while outspoken advocate for the poor and the overlooked in America. During his life, he produced an immense amount of artistic work, which included albums, major Hollywood feature films, and published works. He was most prolific in the music industry, selling over 75 million albums. Tupac's unapologetic lyrics were relevant, important, and reflective of the hard lives led by many. His music earned attention and respect through a poetic style that embraced street vocabulary while being innovative and he is still considered by many to be one of the biggest influences on modern hip hop.

Tupac's career has earned him 6 Grammy nominations and three MTV Video Music Award nominations. Shakur was honoured by the American Music Awards as the Favourite Hiphop Artist in 1997.

Born on June 16 1971 in New York City, Shakur's parents were both members of the Black Panther Party whose militant style and provocative ideologies for civil rights would come to influence Tuapc's music. At an early age, Tuapc's love for performance and the arts began to show, as he began acting at age 13 and later enrolled in the Baltimore School of the Arts before dropping out at 17. Shakur broke into the music business with rap group Digital Underground as a back-up dancer and roadie. Eventually Shakur released his first solo album in '91, 2pacalypse Now. Now sporting the stage name 2pac, Shakur's music career began to grow as his second album, Strickly 4 My N.I.G.G.A.Z included 2 top 20 pop chart tracks: I Get Around and Keep Ya Head Up.

Shakur's legal battles began after he established his rap career. In the early nineties Shakur faced a wrongful death suit which settled out of court, accusations of assaulting police officers where charges were ultimately dropped, and even an incident where Shakur sustained 5 gunshot wounds from unknown assailants. In 1995 Tupac was sentenced one-and-a-half to four-and-a-half years in prison for sexual assault. However, not even prison could slow the success of Shakur's career.

While incarcerated Tupac's latest album, Me Against the World, was number one in the pop charts and would later go double platinum. Shakur become the first artist to reach number one in the pop chart while serving a prison sentence. Making the most of his time in jail, Tupac became an passionate reader. Among his favourites were the works of Niccolò Machiavelli, an italian Renaissance writer whose works were in part the foundation for western political science. Shakur's appreciation of his work inspired the nickname: Makaveli.

After serving only 8 months of his sentence, Tupac was out on parole thanks to a 1.4 million dollar bond paid by Suge Knight, CEO of Death Row records. Now signed on Death Row records, Shakur went on to create All Eyez on Me, which featured hits How Do You Want It and California Love.

Tupac's life was cut short in September of 1996 when Shakur became the victim of a drive-by shooting while his car waited on a red light. Inspite surviving the surgery that followed, Shakur was pronounced dead almost a week after the attack.

Even today, Tupac's musical influence is wide-spread from the library of congress where his song Dear Mama was added in 2010 to the national registry, to artists like 11 time Grammy winner Eminem who in an interview with MTV said:

"He made you feel like you knew him. I think that honestly, Tupac was the greatest songwriter that ever lived. He made it seem so easy. The emotion was there, and feeling, and everything he was trying to describe. You saw a picture that he was trying to paint."

Tupac leaves a legacy of honestly and passion in his songs. Respected by many, Tupac has become an inspiration for artists and a standard in rap music.

(read less)

Press Contact

staff@2pac.com
Friday, 18 March 2011
What is the future for man on Earth? As the only truly intelligent species on the planet, can we learn from our mistakes - or are we out of our depth? It's an important question, because as masters of technology and the dominant life-form we have the ability to annihilate other life forms and the environment that supports them as we plunder all that around us in the name of profit.
What happen when we've used up all our aces? When the oil runs out. What happens when the tide turns against us - a tide that we've helped to create with poor energy management leading to global warming?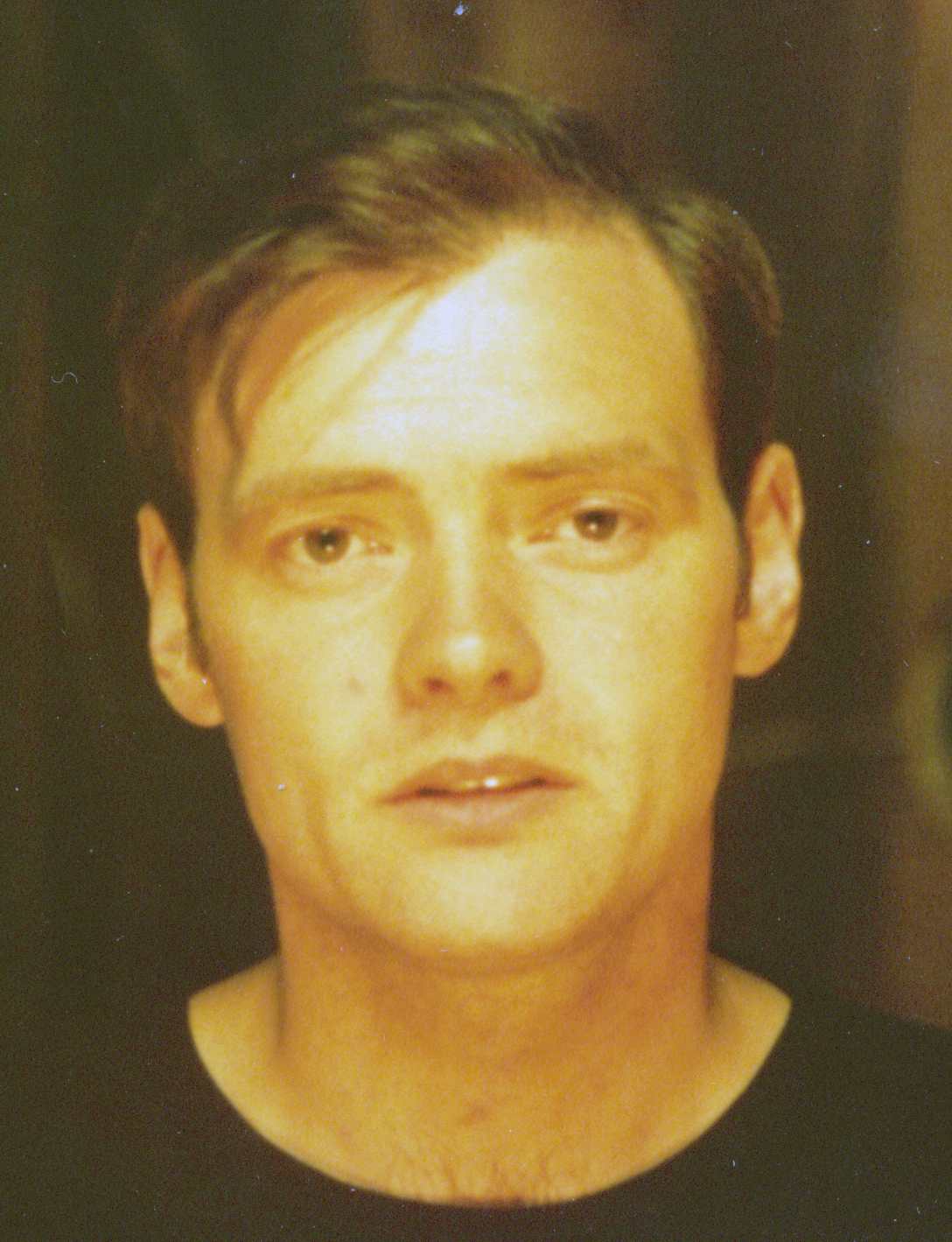 Nelson Kruschandl: "The planet needs your help"
We could plan to plunder or colonise other planets as predicted in many science fiction stories. But is that really practical? Could a series of flat-pack space stations contain every species on Earth, like one giant Noah's Ark, with energy and food supplies to guarantee survival of mankind. If that were possible, and the limitation is here again our natural resources, would it actually yield an energy or materials profit, or perhaps put those astronauts at considerable risk during a journey into the unknown?
Man evolved over millions of years to be a hunter and problem solver. His female counterpart is a nest maker and socialite. Surely, with a combination of these skills and a good dose of common sense we might join hands as nations united to solve a common problem, instead of constantly fighting each other for political brownie points. We should perhaps respect each others beliefs and accept each others right to hold such beliefs dear as a prerequisite to achieving environmental stability.
---
Many agree that our biological roles are no longer relevant in this day and age, where anyone with ability gets the lead role and indeed, the gentler sex, with their multi-tasking brain possibly has an advantage when it comes to communication. It is a biological fact that men cannot multi-task with their brains, simply because they are wired differently in order to fulfill their primary function as a hunter - a lunch chaser.
Women are hard wired to communicate and monitor the nest, which requires them to be able to monitor several activities at once. For this reason the female of the species has wider peripheral vision, the male's focus in dead ahead, designed to focus on the kill. A woman's brain has many more connections between left and right lobes than a male. It's a bit like a computer with two hard drives, left and right. The male computer has one ATA 130 ribbon cable linking hard drives, the female has two serial ATA cables passing information between drives. This is not myth, this is now proven scientific fact, made possible by real time brain scan studies.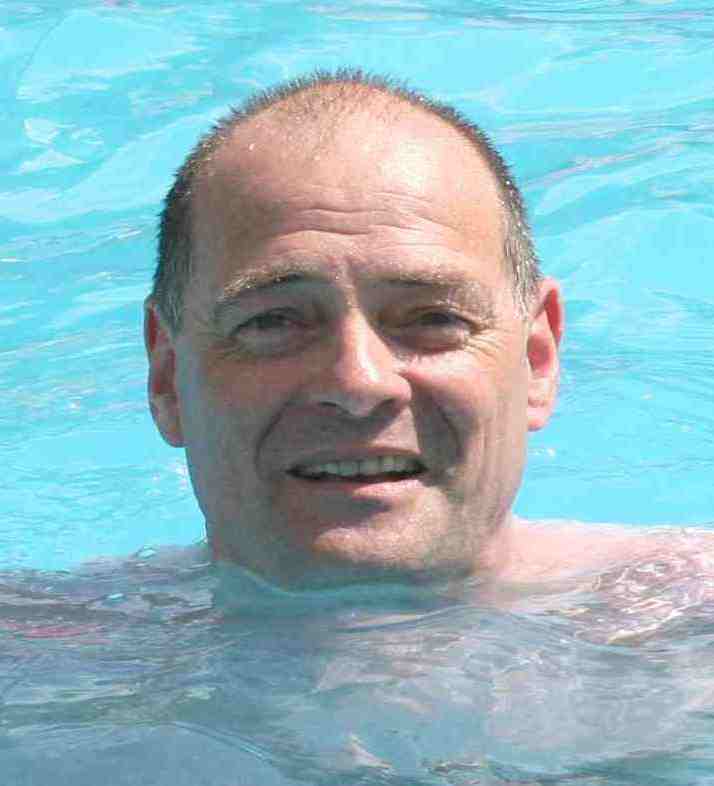 Homo Sapiens - Out of his depth?
Fascinating though this is, understanding the differences in our make-up will not save the planet................
Such as frogs (class: Amphibia)

As in Earthworms (phyla: Annelida)

Neanderthals, Homo Erectus (Extinct)

Spiders (class: Arachnida)

Crabs, spiders, insects (phyla: Arthropoda)

such as crabs (subphyla: Crustacea)

As in Starfish (phyla: Echinodermata)

Ants, (subphyla: Uniramia class: Insecta)

Which includes

PLANTS

non- animal life

Warm blooded animals (class: Mammalia)

Such as octopus (phyla: Mollusca)

such as Rats, Mice (order: Rodentia)

As in Amoeba, plankton (phyla: protozoa)
Tupac Amaru Shakur
(June 16, 1971 – September 13, 1996), also known by his stage names 2Pac and Makaveli, was an American rap artist, actor, and poet. He is listed in the Guinness Book of World Records as the best-selling rap/hip-hop artist ever, having sold over 73 million albums worldwide, including over 44.5 million sales in the United States alone. Most of Shakur's songs are about growing up around violence and hardship in ghettos, racism, and sometimes his feuds with fellow rappers. Tupac is known for the political, economic, and racial equality messages in a lot of his work. He has been ranked by many fans, critics, and industry insiders as the greatest rapper ever.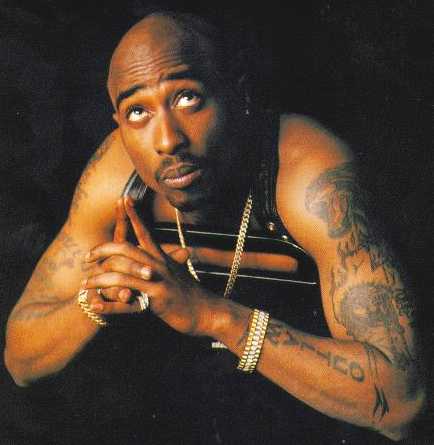 2 Pac - Tupac Amaru Shakur
Born in New York City, Tupac frequently found his family changing place of residence. In 1988, his family moved to California, where he would reside for the rest of his life. In 1990 he was hired as a backup dancer for the alternative rap group Digital Underground. Tupac's debut album, 2Pacalypse Now, gained critical recognition and backlash for its controversial lyrics. Shakur became the target of various lawsuits and experienced legal troubles—most notably, he was convicted of sexually assaulting a woman in 1993 (although he vigorously denied the claims). The day before the guilty verdict was issued, Shakur was shot five times in a recording studio lobby in Manhattan. Following the incident, Shakur grew suspicious that other rappers were involved in his shooting; the controversy would help spark the later East Coast-West Coast feud. After serving eleven months of his sentence, Shakur was bailed from prison by Marion "Suge" Knight, the CEO of Death Row Records. In exchange, Shakur would release three records under the label, his fifth, double disc album All Eyez on Me counting as two. On September 7, 1996, Tupac was shot four times in a drive-by shooting in Las Vegas, Nevada. On September 13, 1996, six days after the shooting, Tupac died of respiratory failure and cardiac arrest at the University Medical Center in Las Vegas.
Tupac's music addresses such topics as the hardships of growing up around violence in United States ghettos, poverty, racism, and his feuds with fellow rappers. He is known for the messages of political, economic, and racial equality that pervade his work as well as the "Thug Life" that he raps about living in. His music has attracted a large amount of controversy and was showcased in the media a number of times. He has gained a large amount of publicity for being one of the main figures in the East Coast vs. West Coast feud between his Death Row Records label and Bad Boy Records. During his lifetime, Tupac released five albums and played roles in several films. Many posthumous albums have been released under Shakur's name.
Biography
Early life
Tupac Amaru Shakur was born in the East Harlem section of Manhattan in New York. He was named after Túpac Amaru II, an Incan revolutionary who led a Peruvian uprising against Spain and was subsequently sentenced to death. His last name Shakur comes from the Arabic word thankful (to God). Out of fear of someone hurting her son Afeni Shakur put the name Parish Lesane Crooks on the birth certificate Shakur's mother Afeni was an active member of the Black Panther Party in New York in the late 1960s and early 1970s; Shakur was born just one month after his mother's acquittal on more than 100 charges of "conspiracy against the United States government and New York landmarks" in the "New York Panther 21" court case.
Shakur's godfather, Elmer "Geronimo" Pratt, was convicted of murdering a schoolteacher during a 1968 robbery. His stepfather, Mutulu Shakur, spent four years at large on the FBI's Ten Most Wanted Fugitives list beginning in 1982, when Tupac was a pre-teen. Mutulu was wanted in part for having aided his sister Assata Shakur, Tupac's godmother, to escape from prison in New Jersey, where she had been incarcerated for the murder and wounding of two state troopers in 1973. Mutulu was caught in 1986 and imprisoned after being found guilty of the attempted robbery of a Brinks armored car in which two police officers and a guard were killed. Tupac has a half-sister, Sekyiwa, two years his junior, and an older step-brother, Mopreme "Komani" Shakur, who appeared on many of his recordings.
At age 12, Shakur was enrolled in Harlem's famous "127th Street Ensemble". His first major role with this acting troupe was as Travis in the play A Raisin in the Sun. In 1984, his family relocated to the Roland Park section of Baltimore. After his sophomore year he transferred from Paul Lawrence Dunbar High School to the Baltimore School for the Arts. At the School for the Arts, he studied acting, poetry, and jazz, and performed in Shakespeare plays and landing the role of the Mouse King in The Nutcracker. One friend of Tupac, Dana "Mouse" Smith, was Tupac's beatbox in the many rap competitions that Tupac participated in. Shakur won the majority of the competitions he was in and was considered to be the best rapper in his school.. Despite his lack of trendy clothing he was one of the most popular kids in his school because of his sense of humor and superior rapping skills, he mixed in with all crowds. He also befriended a young Jada Pinkett (later Jada Pinkett Smith). The two developed a close friendship. In one interview that appears on the documentary Tupac: Resurrection, Shakur says, "Jada is my heart. She will be my friend for my whole life." Also in this documentary, Smith calls Shakur "one of my best friends. He was like a brother. It was beyond friendship for us. The type of relationship we had, you only get that once in a lifetime." In Tupac's book, The Rose That Grew From Concrete, there is a poem written by Shakur titled "Jada" including another one titled "The Tears in Cupid's Eyes" which is dedicated to her. The two remained close friends until Shakur's death in 1996.
In June 1988, he and his family moved once again, this time to Marin City, California, where Shakur continued to pursue his career in entertainment. Due to his mother's crack addiction Tupac moved into Leila Steinberg's home with his friend Ray Luv at the age of 17. In 1989 Leila Steinberg organized a concert with Tupac's group, Strictly Dope, the concert lead to him to being signed with Atron Gregory who set him up with Digital Underground. In 1990 he was hired as a back-up dancer and roadie for up-and-coming rap group Digital Underground.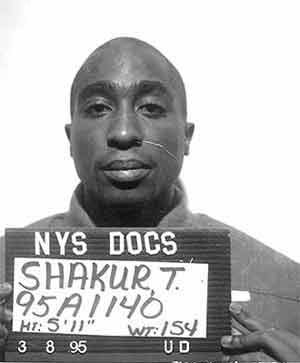 Tupac in a police mugshot (March 8, 1995
Early career
His professional entertainment career began in early 1991, when he debuted his rap skills on the single "Same Song" from the Digital Underground album This is an EP Release. Also in 1991, he appeared in the music video for "Same Song" and made a brief appearance as himself in the movie Nothing But Trouble. In late 1991, after his rap debut, Tupac Shakur performed with Digital Underground again on the album Sons Of The P. Later that year, he released his first solo album, 2Pacalypse Now. Initially he had trouble marketing his solo debut, but Interscope Records executives Ted Field and Tom Whalley eventually agreed to distribute the record.
Shakur claimed his first album was aimed at the problems facing young black males, but it was publicly criticized for its graphic language and images of violence by and against police. In one incident, a young man claimed his killing of a Texas trooper was inspired by the album. Former Vice President Dan Quayle publicly denounced the album as having "no place in our society". 2Pacalypse Now did not do as well on the charts as future albums, spawning no top ten hits, and only being certified gold nearly 4 years later. His second album, Strictly 4 My N.I.G.G.A.Z., was released in 1993. Heavily produced by Stretch and the Live Squad, the album generated two hits, Keep Ya Head Up and I Get Around, the latter featuring guest appearances by other members of the Digital Underground crew. His sophomore album did better than his first, eventually going platinum.
Acting career
In addition to rapping, Shakur began acting in films. His first starring role was in the 1992 movie Juice as Bishop a trigger happy teen, in which he was hailed by Rolling Stone's Peter Travers as "the film's most magnetic figure." He went on to star in Poetic Justice (with Janet Jackson), Above the Rim, Gridlock'd (with Tim Roth), Bullet, and Gang Related. He had also been slated to star in the Hughes brothers' Menace II Society but was replaced by Larenz Tate after assaulting the directors. Director John Singleton claimed that he wrote the film Baby Boy with Shakur in mind for the leading role. It was eventually filmed with Tyrese Gibson in his place and released in 2001, five years after Shakur's death. The movie features a mural of Shakur in the protagonist's bedroom as well as featuring "Hail Mary" in the movie's score.
Thug Life
In late 1993, Shakur formed the group Thug Life with a few of his friends, including Big Syke, Macadoshis, his step-brother Mopreme Shakur, and Rated R. The group released their first and only album Thug Life: Thug Life Vol. 1 on September 24, 1994. The group usually did their concerts without Shakur.
Legal issues
Even as he garnered fame as a rapper and actor, Shakur gained notoriety for his conflicts with the law. On October of 1991 he filed a $10 million lawsuit against the Oakland Police Department, alleging they brutally beat him over a jaywalking incident. The suit was later settled for $42,000.
In October 1993, in Atlanta, Shakur shot two off-duty police officers (one in the leg, one in the buttocks) that were harassing a black motorist. Charges against Shakur were dismissed when it was discovered that both officers were intoxicated and were in possession of stolen weapons from an evidence locker during the incident.
In December 1993, Shakur was charged with sexually abusing a woman in his hotel room. According to the complaint, Shakur sodomized the woman and then encouraged his friends to sexually abuse her. Shakur vehemently denied the charges. He had prior relations days earlier with the woman who was pressing the charges against him. She performed oral sex on him on a club dance floor and the two had later had sex in his hotel room. The allegations were made after she revisited his hotel room for the second time where she engaged in sexual activity with his friends and claimed Tupac's entourage had gang-raped her, saying to him while leaving, "How could you do this to me?" Tupac states he had fallen asleep shortly after she arrived and later awoke to her accusations and legal threats. He later said he felt guilty for leaving her alone, and did not want anyone else to go to jail, but at the same time did not want to go to jail for a crime he didn't commit. Shakur was convicted of "sexual abuse (forcibly touching the buttocks)". There is much controversy to the ruling of the case, the judge said that he did not think Tupac was guilty but sentenced him because of all of Shakur's recent run-ins with the law. There was no semen found at the scene or any evidence this incident occurred. On February 14, 1995, he was sentenced to one and a half years to four and a half years in prison.
In 1994, he was convicted of attacking a former employer while on a music video set. He was sentenced to 15 days in jail with additional days on a highway work crew, community service, and a $2000 fine. In 1995, a wrongful death lawsuit was brought against Shakur in the 1992 shooting of six-year-old Qa'id Walker-Teal of Marin City, California. The child had been the victim of a stray bullet in a shootout between Tupac's entourage and a rival group, though the bullet was not from Tupac's gun. Criminal charges were not sought, and Shakur settled with the family for an amount estimated between $300,000 and $500,000. After serving part of his sentence on the sexual abuse conviction, he was released on bail pending his appeal. On April 5, 1996, a judge sentenced him to serve 120 days in jail for violating terms of probation.
The November 1994 shooting
On the night of November 30, 1994, the day before the verdict in his sexual abuse trial was to be announced, Shakur was shot five times in the lobby of the Quad Recording Studios in Manhattan by two black men in an apparent robbery attempt. He would later accuse Puff Daddy and Notorious B.I.G. — whom he saw after the shooting — of setting him up. According to the doctors at Bellevue Hospital, where he was admitted immediately following the incident, Shakur was shot five times. He checked out of the hospital, against doctor's orders, three hours after surgery. The day following the incident, December 1, 1994, Shakur entered the courthouse in a wheelchair and was found guilty of three counts of sexual abuse, but innocent of six others, including sodomy.
Prison sentence
Shakur began serving his prison sentence at Clinton Correctional Facility in February 1995. Shortly afterwards, he released his multi-platinum album Me Against the World. Shakur is the only artist ever to have an album at number one on the charts while serving a prison sentence. The album debuted at number-one and stayed there for five weeks and first week sales of 240,000 copies which was the record for highest first week sales for a solo male rap artist at the time. He married his long-time girlfriend, Keisha Morris, while serving his sentence. This marriage was later annulled. While in prison Tupac read many books by Niccolo Machiavelli, Sun Tzu's The Art of War and other works of political philosophy and strategy. He also wrote a screenplay titled Live 2 Tell while incarcerated.
In October 1995, Shakur's case got an appeal but due to all of Shakur's legal fees he could not raise the $1.4 million bail. After serving eleven months of his one and a half year to four and a half year sentence, Shakur was released from prison, due in large part to the help and influence of Marion "Suge" Knight, CEO of Death Row Records. Knight posted $1.4 million bail pending appeal of the conviction, in exchange for which Shakur was obligated to release three albums for the Death Row label.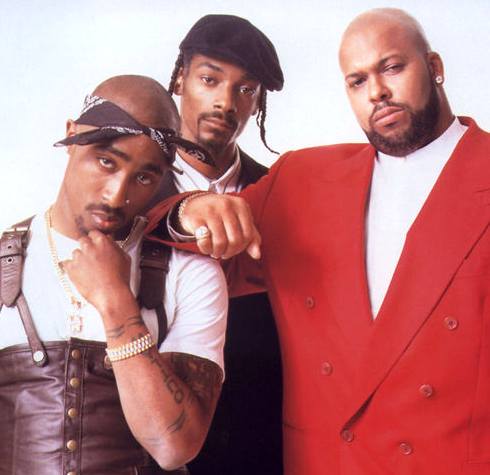 Tupac, Snoop Doggy Dogg, and Suge Knight
during Tupac's tenure on Death Row Records 1996
Life on Death Row
After his release from prison, Shakur immediately went back to work recording. He began a new group, The Outlawz, and with them released the notorious "diss" track "Hit 'Em Up", a scathing lyrical attack on the Notorious B.I.G (Christopher Wallace) and others associated with him. In the track, Shakur claims to have had sex with Faith Evans, Wallace's wife at the time, and attacks his street cred. Though there is no hard evidence suggesting that they did, Tupac was convinced that Wallace and Sean "Puffy" Combs had known about the shooting beforehand based on their behavior that night and what his sources told him.
Shakur aligned himself with Death Row Records CEO Suge Knight, who was already bitter toward Combs and his successful Bad Boy label; this added fuel to the building East-West feud. Wallace and Shakur would remain bitter enemies until Shakur's death.
In February 1996, Shakur released his fourth solo album, All Eyez on Me. This double album was the first and second of his three-album commitment to Death Row Records. It sold over 9 million copies. The album was a general departure from the introspective subject matter of Me Against the World, being more oriented toward a thug and gangsta mentality. Shakur continued his recordings despite increasing problems at the Death Row label. Dr. Dre left his post as house producer to form his own label, Aftermath. CEO Suge Knight was under investigation for illegal and unethical activities and business practices. Despite these problems, Shakur produced hundreds of tracks during his time at Death Row, most of which would be released on posthumous albums such as Better Dayz and Until the End of Time. He also began the process of recording an album with the Boot Camp Clik and their label Duck Down Records, both New York-based, entitled One Nation. The goal of this project was to bring closure to the East Coast-West Coast feud by bringing together what Shakur thought were the best rappers from both coasts. This project remains unreleased, though some of Tupac's contributions to the album have been used in various other posthumous releases.
By the end of his life, Tupac was in the middle of starting his film development company Euphanasia, and was going to start writing and directing films. Tupac wanted to host concerts that would be free for students who get a C or above, and wanted to build community centers and start baseball and football leagues for inner-city children. Tupac and Johnny "J" were starting up 24/7 Productions and Tupac was starting up Non-Stop Productions. Thug Passion was a drink that Tupac was planning on bottling and selling; the song "Thug Passion" was made to be a theme song for the drink. Tupac was going to step back from rapping by releasing albums every five years or so on his new record label, Makaveli Records, which would have been distributed by Death Row Records. Tupac and Suge Knight were in the process of expanding Death Row to the East, establishing a Death Row East. Tupac died before this could be fulfilled.
Makaveli
While in prison Tupac read and studied Niccolò Machiavelli (which inspired his later use of the name "Makaveli"). The album The Don Killuminati: The 7 Day Theory, released under Tupac's pseudonym "Makaveli", presents a stark contrast to previous works. In The Don Killuminati: The 7 Day Theory, Tupac continued focusing on the themes of pain and aggression, making this album one of the emotionally darker works of his career. Tupac wrote and recorded all the lyrics in only three days and the production took another four days, combining for a total of seven days to complete the album (hence the name). The album was completely finished before Tupac died and Tupac had complete creative input on the album from the name of the album to the cover which Tupac chose to symbolize how the media has crucified him. The album debuted at #1 and sold 663,000 copies in the first week. Tupac had plans of starting Makaveli Records which would have included the Wu-Tang Clan, The Outlawz, Big Daddy Kane, Big Syke, and Gang starr.
Fatal September 1996 shooting
On September 7, 1996, Shakur attended the Mike Tyson - Bruce Seldon boxing match at the MGM Grand in Las Vegas. After the boxing match, Shakur spotted 21 year-old Orlando "Baby Lane" Anderson, a member of the Southside Crips in the MGM Grand lobby. Shakur rushed him and knocked Anderson down, and Shakur's entourage beat him. The incident was captured on the hotel's video surveillance. Anderson and a group of Crips had beaten up a member of Death Row's entourage in a Foot Locker a few weeks earlier, precipitating Shakur's attack. After the fight with Anderson, Shakur met up with Suge Knight to go to Death Row-owned Club 662 (now known as restaurant/club Seven). Shakur rode with Knight in Knight's 1996 black BMW 750i sedan, as part of a larger convoy of cars including some of Shakur's friends, The Outlawz, and bodyguards.
At approximately 11:14 PM, while stopped at the intersection of East Flamingo Road and Koval Lane, Shakur was shot in a drive-by shooting. Shakur was hit four times, twice in the chest, and once each in his arm and thigh, while Knight was scratched in the head by a piece of flying glass.
At the time of the shooting, Shakur was riding alongside with Suge Knight, with his bodyguard following behind in a vehicle belonging to Kidada Jones, Shakur's then-fiancée. The bodyguard, Frank Alexander, stated that while he was about to ride along with the rapper in Suge Knight's car, Shakur asked him to drive Kidada Jones' car in case they were too drunk and needed additional vehicles from Club 662 back to the hotel. Shortly after the shootings, the bodyguard reported in his documentary, Before I Wake, that one of the convoy's cars drove off after the assailant but he never heard back from the occupants.
After arriving on the scene, police and paramedics took Shakur and Knight to the University Medical Center. Shakur was placed on life support until his death six days later, on September 13, 1996, at 4:03 PM PDT. He was 25 years old. The official cause of death was respiratory failure and cardiac arrest. After his death, Shakur's body was cremated. Family and friends reportedly spread half of his ashes over the Pacific Ocean near Los Angeles, California, and another half in a forest in North Carolina.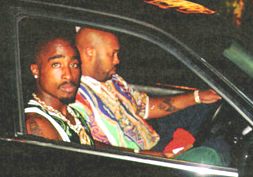 The famous photo of Tupac and Suge Knight
just moments before shooting
Theories of the crime
Although no one has ever been formally charged, nor publicly identified by the police as a suspect, police sources have indicated they believe that Anderson (who has since been murdered himself) was the killer. Officers in the Compton, California Police Department Gang Unit claimed in a leaked report the Crips were bragging about the killing soon after Anderson returned from Las Vegas. Officers further indicated they were disappointed with the lack of initiative shown by the Las Vegas Metropolitan Police Department in pursuing Shakur's killer(s).
Due largely to the perceived lack of progress on the case by law enforcement, many independent investigations and theories of the crime have emerged. Because of the acrimony between Christopher Wallace (aka The Notorious B.I.G.) and Shakur, there was speculation about the possibility of Wallace's involvement in the murder from the outset. Wallace vehemently denied involvement. However, in a notable (but highly disputed) 2002 investigation by the Los Angeles Times, writer Chuck Phillips claimed to have uncovered evidence implicating Wallace in the murder. In the article, Phillips quoted unnamed gang-member sources who claimed Wallace had ties to the Crips, often hiring them for security during West Coast appearances. Phillips' informants also state that Wallace gave the gang members one of his own guns for use in the attack on Shakur, and that he put out a $1 million contract on Tupac's life. By the time Phillips' specific allegations were published, however, Wallace himself had been murdered.
Wallace's family and associates have vehemently denied Wallace's involvement in Shakur's death. In support of their claims, Wallace's family submitted documentation to MTV indicating that Wallace was working in a New York recording studio the night of Shakur's murder. Wallace's manager Wayne Barrow and rapper James "Lil' Cease" Lloyd made public announcements denying Wallace's involvement in the murder and claiming further that they were both with Wallace in the recording studio the night of the shooting.
The high profile nature of the killing and ensuing gang violence caught the attention of British filmmaker Nick Broomfield who made the documentary Biggie & Tupac, which examines the lack of progress in the case by speaking to those close to Wallace, Shakur, and the investigation. Shakur's close childhood friend and member of the Outlawz, Yafeu "Yaki Kadafi" Fula, was in the convoy when the shooting happened and indicated to police that he might be able to identify the assailants. He was killed shortly thereafter in a housing project in Irvington, New Jersey.
It was believed by many listeners that in the first few seconds of the album The Don Killuminati: The 7 Day Theory, one could hear a voice saying "Suge shot me", or "Suge shot 'em". This voice was of Kadafi. This, along with reports of Knight's strong-arm tactics with artists and other illegal/unethical business tactics including involvement with the Mob Piru Bloods street gang gave rise to a theory that Knight was complicit in Shakur's murder, as it was reported that Suge Knight owed Tupac up to seventeen million dollars in back royalties, but no evidence has been provided to support this theory.
The theory Tupac is not dead!
Other theories have been put forth, including a theory that Shakur is alive and well, but in hiding. Many supporters of these theories point to the symbolism in Shakur's The Don Killuminati: The 7 Day Theory album and in the video for the single "I Ain't Mad at Cha".
Friday the 13th is a very suspicious day.

There were never any pictures released of Tupac in the hospital.

In the song "Life Goes On", Tupac raps about his own funeral.

The driver of the car in which Tupac was riding, Suge Knight (the executive producer of Death Row Records), didn't show up for questioning about the shooting.

The video "I ain't Mad at Cha" was released only a few days after his death. "I ain't Mad at Cha" is track 13 on the album All Eyes On Me. The video shows Tupac as an angel in heaven. In the video, Tupac was shot after leaving a theater with a friend, which is very similar to how he was shot in real life. Interestingly, Tupac dies in his last video released under the name "Tupac". His new video "Toss It Up" from the new album was released under the name "Makaveli".

The second video to be released by the name Makaveli is "To Live and Die in L.A." But how could they shoot the second video when he is "dead". Do you really think the video was shot 4 months ago, back in August of '96? Think about it.

In the video "Hail Mary" released under the name Makaveli, there is a gravestone that says Makaveli. But the gravestone is cracked and there is a hole right in front of it, inferring that Makaveli rose from the dead.

A shooting involving Snoop Doggy Dogg occured close to the release of his album Doggystyle. The shooting made Snoop appear more "real" and showed his fans that he really was a gangsta. The shooting gave him respect because everyone that bought his album believed what he was talking about. Within one week of its release, Doggystyle went platnium. Snoop is signed to the same label as Tupac which is Death Row Records. In December '96, Tupac's new album went platinum.

In interviews prior to the shooting, Tupac talked about how he wanted to stop rapping and being a gangsta and get out of the limelight. What is the only way Tupac could completly escape the media spotlight ??? (Answer: if the public thought he was dead.)

There are no suspects for the shooting.

Press wasn't going to be allowed at the funeral, but then the funeral was cancelled for unknown reasons.

Tupac always wore a bulletproof vest, no matter where he went. Why didn't he wear it to a very public event like a Tyson fight? (Because he wanted to make it seem like he could be shot.)

In most of his songs he talks about being buried, so why was he allegedly cremated the day after he "died"? And since when do they cremate someone the day after death without an autopsy? Furthermore, it is illegal to bury someone who has been murdered without an autopsy.

The new Tupac album released on Nov. 5, and was originally supposed to be an EP of 6 songs, but was then extended to a full length album of 12 songs.

Tupac's alias is Makaveli. Though the spelling is different, Machiavelli was a 16th century italian philosopher who advocated the staging of one's death in order to evade one's enemies and gain power.

In Machiavelli's book Discourses Upon the First Ten Books of Titus Livy, in Book 2 Chapter XIII he says "a prince who wishes to achieve great things must learn to deceive". This is Machiavelli's main idea and is the connection between Tupac and the writings of Machiavelli.

The title of the new album by Makaveli (Tupac) is The 7 Day Theory. He was shot on September 7th; and survived on the 7th, 8th, 9th, 10th, 11th, 12th, and"died" the 13th. Hence the title The 7 Day Theory.

Tupac's album All Eyes on Me was released on Feb.13, 1996. Tupac "died" on Sept.13, 1996. It is quite a coincidence that the two dates are exactly 7 months apart.

Tupac officially died at 4:03 PM. 4+3 = 7 Also he "died" at an age of 25 years. 2+5 = 7 It seems as if seven is Tupac's number.

There is nothing in the new album that says TUPAC RIP 1971-1996. Wouldn't it make sense to include something like that in the first album after his "death"? The only thing mentioned is "EXIT TUPAC ENTER MAKAVELI".

The executive producer of The 7 Day Theory , as listed in the CD booklet of the album, is Simon (who is a previously unknown producer in the rap music industry). In the bible, Simon was an apostle of Jesus. Simon was one of the first witnesses of the Resurrection listed by Saint Paul (I Cor. 15: 5). Could Simon be a reference to Suge Knight(the executive producer of Death Row records)? Simon was renamed "Peter, the rock" (John 1:42).

In Richie Rich's album Seasoned Veteran, which was released on the same day as The 7 Day Theory, on the song "N*ggas Done Changed" which is a duet with Tupac, Tupac says the following lyrics: "I've been shot and murdered, can't tell you how it happened word for word / but best believe that n*ggas' gonna get what they deserve." This phrase implies that Tupac knows he will be dead when Richie Rich's album is released.

In Makaveli's (Tupac's) song "White Man's World" on album The 7 Day Theory, he says "We ain't never gonna walk off this planet unless ya'll choose to." Did he choose to walk off the planet by faking his death?

In Tupac's song "Ambitionz az a Ridah" on the album All Eyes On Me, he says "Blast me but they didn't finish, didn't diminish my powers so now I'm back to be a muthaf*ckin' menace, they cowards thats why they tried to set me up, had b*tch *ss n*ggas on my team so indeed they wet me up, BUT I'M BACK REINCARNATED." This implies that Tupac is reincarnated as Makaveli.

In Tupac's song "Life of an Outlaw" on the album The 7 Day Theory, he says "All for the street fame on how to be managed, to plan sh*t, 6 months in advance to what we plotted, approved to go on swole and now I got it"-Life Of An Outlaw. This implies that Tupac planned his "death" in advance and now he is enjoying the success of his plan.

In Tupac's song "Made Niggaz" from the Supercop Soundtrack, he says "F*ck 'em all who don't understand my plot to get richer... Outlaw to the grave, a muthaf*ckin' made nigga I got a plan to get richer. Take my picture." Once again he mentions his "plan" to get rich.

In E-40's album Hall Of Game in the song "Million Dollar Spot" which is a duet with Tupac, Tupac says, "Fans can't understand my ghetto slang, so i evade and plot and plan a life of better things...." Once again Tupac mentions his "plan".

In Tupac's song "Ain't Hard 2 Find" on the album All Eyes On Me, he says "I heard rumors I died, murdered in cold blood, tramatized pictures of me in my final states, you know momma cryed, but that was fiction, some coward got the story twisted." It seems as if Tupac foretold the future.

Scarface's song "Smile", which is a duet with Tupac, was supposedly recorded in September of '96, before Tupac was "shot". But the video for the song was released in May of '97 and the video depicts Tupac rapping while he appears to be crucified. At the end of the video, Tupac falls off the cross and stands up...which is another image of resurection. Towards the end of the video, it becomes slightly apparent that Tupac is actually portrayed by a look-alike. I still wonder, if he is really dead, then why do they keep making everyone so suspicious???

In the video for "I Wonder if Heaven Got a Ghetto" the town it takes place in is called Rukahs. "Rukahs" spelled backwards is "Shakur". The room he goes into with the girl is room number 7. The clock in the background at the end is at 4:03...the same time he officially died. More funny stuff from the video producers. My question still remains, why?

In Tupac's song "No More Pain" on the album All Eyes On Me, he says "A heart of a soldier with the brains to teach a whole nation." Could this be a reference to Machievelli or Jesus?

On the cover of The 7 Day Theory, there is a picture of Tupac being crucified. This fits with the idea that Tupac "died" so he could be reincarnated as Makaveli. In the picture, there are five bullet holes. Interestingly, Tupac was "shot" 5 times.

The only witness to the shooting, Yafeu Fula, was found shot to death on Nov. 10th in a hallway of an apartment building in East Orange, NJ. Hmm...now no one will get any info out of him.

After the shooting of Notorious B.I.G. on March 9th, 1997 Lieutenant Wayne Petersen of the the homicide division of the Las Vegas Police Department who has been investigating Shakur's alleged killing said, "Before yesterday, I had never even heard of the Notorious B.I.G. There is no link between the two murders. We think the only connection is in the minds of the media. The media wants to connect the two." If you asked anyone who knows anything about the Tupac case, they would say something about the rivalry between Biggie and Tupac. How will the Las Vegas police ever solve the case if they don't know the basics? The answer is that they won't. C'mon guys, that is pretty pathetic.

According to numerous other sources, in the first three seconds of The 7 Day Theory, the words "Suge shot me" are spoken very softly. Check it out for yourself, but that certainly is suspicious and it must mean something.

According to Neal, on the song "Thug Luv" which is a duet with Tupac on Bone Thugs-N-Harmony's double CD Art Of War after Tupac says "whuz poppin' n*gga", Bizzy Bone can be heard saying "He's Alive He's Alive He's Alive" in the background.

During an interview, an ABC correspondent asked Suge Knight, "If you knew who killed Tupac, would you tell the police?". Suge answered, "Absolutely not."

On November 25, 1997 a new 2 Pac album will be released on Jive Records called R U Still Down. It is being released under the name "2 Pac" not "Makaveli". This implies many things...does this mean that "2 pac" is back?

There is a "new" artist called "Blac Haze" with a song called "Let Me Holla At Cha". The rapper sounds like Tupac.

In the video "Heaven Gotta Ghetto", the license plate of the car that he gets in with the older man reads "61671". Another obvious occurance of the number seven and the sum of seven (6+1).

This bit of info comes from Michael Penn: In the CD booklet of the "R U Still Down" album the it is written "Keep the faith in me I wont let u down...love 2pac". Can he be advising us not to dwell on his "death" because he is coming back?

This comes from Mike Frankel: If you rearrange the letters in the album title "Makaveli The Don Killuminati The 7Day Theory" You can make the sentence "Ok on tha 7th u think I'm dead yet I'm really alive". Mike explains "7th meaning the 7th day after he was shot, he supposedly died but is really alive."

None of the above is conclusive of anything, but it is interesting reading.
Style and influences
Shakur's first album, 2Pacalypse Now, revealed the socially conscious side of Tupac. On this album Shakur attacked social injustice, poverty and police brutality on songs like "Brenda's Got a Baby," "Trapped" and "Part Time Mutha." His style on this album was heavily influenced by the social consciousness and Afrocentrism pervading hip-hop in the late 1980's and early 1990's. On this initial release, Shakur helped extend the legacy of rap groups like Boogie Down Productions, Public Enemy, X-Clan, and even Grandmaster Flash, as he became one of the first major socially conscious rappers from the West Coast.
On his second album, Shakur continued to rap about the social ills facing African-Americans, with songs like "The Streetz R Deathrow" and "Last Wordz." He also showed his compassionate side with the inspirational anthem "Keep Ya Head Up," while simultaneously putting his legendary aggressiveness on display with the title track from the album, Strictly 4 My N.I.G.G.A.Z. He even added a salute to his former group Digital Underground by including them on the playful track "I Get Around." Throughout his career, an increasingly aggressive attitude can be seen pervading Shakur's subsequent albums.
The contradictory themes of social inequality and injustice, unbridled aggression, compassion, playfulness, and hope all continued to shape Shakur's work, as witnessed with the release of his incendiary 1995 album Me Against the World. In 1996 Shakur released All Eyez on Me. With many tracks on the album considered to be classics, including "Ambitionz Az a Ridah", "I Ain't Mad at Cha", "California Love (RMX) [Remix]", "Life Goes On" and "Picture Me Rollin'," many critics consider this album to be a classic.
Shakur's work has influenced many modern rap artists, like Eminem, Nas, Lloyd Banks Ja Rule, The Game, and 50 Cent freely admitted his influence on their work. The likes of Snoop Dogg, P. Diddy, Pharrell, Ghostface Killa, Lil' Jon, Mary J. Blige, Juvenile, Big Boi, Andre 3000, Jermaine Dupri, WC, Sean Paul, Ice Cube, Missy Elliot, Mike Tyson and Nelly have all named songs by Shakur that they personally enjoyed.
Legacy
To preserve Shakur's legacy, his mother founded the Shakur Family Foundation (later re-named the Tupac Amaru Shakur Foundation or TASF) in 1997. The TASF's stated mission is to "provide training and support for students who aspire to enhance their creative talents." The TASF sponsors essay contests, charity events, a performing arts day camp for teenagers and undergraduate scholarships. The Foundation officially opened the Tupac Amaru Shakur Center for the Arts (TASCA) in Stone Mountain, Georgia on June 11, 2005.
On November 14, 2003, a documentary about Shakur entitled Tupac: Resurrection, was released under the supervision of his mother and narrated entirely in his voice. The movie was nominated for "Best Documentary" in the 2005 Academy Awards. Proceeds will go to a charity set up by Afeni Shakur.
On April 17, 2003, Harvard University co-sponsored an academic symposium entitled "All Eyez on Me: Tupac Shakur and the Search for the Modern Folk Hero." The speakers discussed a wide range of topics dealing with Shakur's impact on everything from entertainment to sociology.
Many of the speakers discussed Shakur's status and public persona, including State University of New York English professor Mark Anthony Neal, who gave the talk "Thug Nigga Intellectual: Tupac as Celebrity Gramscian" in which he argued that Shakur was an example of the "organic intellectual" expressing the concerns of a larger group. Professor Neal has also indicated in his writings that the death of Shakur has left a "leadership void amongst hip-hop artists." Neal further describes Tupac as a "walking contradiction", a status that allowed him to "make being an intellectual accessible to ordinary people."
Professor of Communications Murray Forman, of Northeastern University, spoke of the mythical status surrounding Shakur's life and death. He addressed the symbolism and mythology surrounding Shakur's death in his talk entitled "Tupac Shakur: O.G. (Ostensibly Gone)". Among his findings were that Shakur's fans have "succeeded in resurrecting Tupac as an ethereal life force."
In "From Thug Life to Legend: Realization of a Black Folk Hero", Professor of Music at Northeastern University, Emmett Price, compared Shakur's public image to that of the trickster-figures of African-American folklore which gave rise to the urban "bad-man" persona of the post-slavery period. He ultimately described Shakur as a "prolific artist" who was "driven by a terrible sense of urgency" in a quest to "unify mind, body, and spirit."
Michael Dyson, University of Pennsylvania Avalon Professor of Humanities and African American Studies and author of the book Holler If You Hear Me: Searching for Tupac Shakur indicated that Shakur "spoke with brilliance and insight as someone who bears witness to the pain of those who would never have his platform. He told the truth, even as he struggled with the fragments of his identity."
At one Harvard Conference the theme was Shakur's impact on entertainment, race relations, politics and the "hero/martyr".
In the fall semester of 1997, the University of California, Berkeley offered a student-led course entitled "History 98: Poetry and History of Tupac Shakur."
In September 2006, URB magazine published its first fiction piece. Entitled "Tupac Wins!" writer Brandon Perkins celebrated the 10-year anniversary of Tupac's death with the fictional story of Shakur's life since a "failed" assassination attempt, culminating in his victory as mayor of Oakland, CA, and included an "exclusive interview."
In August of 2006 Tupac Shakur Legacy was released. The interactive biography was written by Jamal Joseph. It features unseen family photographs, intimate stories, and over 20 removable reproductions of his handwritten song lyrics, contracts, scripts, poetry, and other personal papers.
Awards
Since his death, Tupac's body of work remains highly regarded by his fans and entertainment industry insiders alike. Here are some of the industry and fan awards Tupac has received for his work:
Tupac was inducted into the Hip-Hop Hall of Fame in 2002.

In 2003, MTV's "22 Greatest MCs" countdown listed Tupac as the "number 1 MC", as voted by the viewers.

In 2004, a VIBE magazine poll rated Tupac "the greatest rapper of all time" as voted by fans.

In 2005, Top Soundtrack Song of the Year: "Runnin' (Dying To Live)" from Tupac: Resurrection by Tupac featuring The Notorious B.I.G. at the 18th Annual [SCAP Rhythm and Soul Music Awards].

Also in 2005, MTV listed Tupac's The Don Killuminati: The 7 Day Theory (released under the pseudonym "Makaveli") as one of the "Top 10 Greatest Hip-Hop Albums of All Time."
Discography - Albums
Studio albums
Released: November 12, 1991

Singles: "Brenda's Got a Baby", "If My Homie Calls", "Trapped"

Strictly 4 My N.I.G.G.A.Z.

Released: February 16, 1993

RIAA Certification: Platinum

Singles: "Keep Ya Head Up", "I Get Around", "Holla If Ya' Hear Me", "Papa'z Song"

Released: September 26, 1994

Singles: "Cradle to the Grave", "Pour Out a Little Liquor"

Released: February 17, 1995

Chart Positions: - #1 (4 weeks)

RIAA Certification: 2x Platinum

Singles: "Dear Mama", "Temptations", "So Many Tears", "Old School"

Released: February 13, 1996

Chart Positions: - #1 (2 weeks)

RIAA Certification: 9x Platinum

Singles: "California Love", "How Do You Want It", "I Ain't Mad at Cha", "2 of Amerikaz Most Wanted", "All Bout U", "Life Goes On"

The Don Killuminati: The 7 Day Theory

Released: November 5, 1996

Chart Positions: - #1 (1 week)

RIAA Certification: 7x Platinum (Over 28 Million worldwide)

Singles: "Toss It Up", "Hail Mary", "To Live & Die in LA"
Discography - Posthumously released
R U Still Down? (Remember Me)
Released: November 25, 1997

RIAA Certification: 5x Platinum

Singles: "Do for Love", "I Wonder If Heaven Got a Ghetto"
Released: December 19, 1999

RIAA Certification: 2x Platinum

Singles: "Baby Don't Cry (Keep Ya Head up II)"
Chart Position: - #1 (1 week)

RIAA Certification: 3x Platinum

Singles: "Letter 2 My Unborn", "Until the End of Time"
Released: November 26, 2002

RIAA Certification: 3x Platinum

Singles: "Thugz Mansion", "Still Ballin'"
Released: December 14, 2004

RIAA Certification: Platinum

Singles: "Thugs Get Lonely Too", "Ghetto Gospel"
RIAA Certification: - ???
Soundtracks, remixes, poetry, live, and greatest hits albums
Poetic Justice (Original Soundtrack)
RIAA Certification: - ???

2Pac Songs: "Definition of a Thug Nigga"
Above the Rim (Original Soundtrack)
RIAA Certification: - 2x Platinum

2Pac Songs: "Pour Out a Little Liquor", "Pain" (Original Release).
Gridlock'd (Original Soundtrack)
Released: January 17, 1997

RIAA Certification: - 2x Platinum

2Pac Songs: "Wanted Dead or Alive", "Out the Moon (Boom, Boom, Boom)"
Gang Related (Original Soundtrack)
Released: October 7, 1997

RIAA Certification: - 2x Platinum

2Pac Songs: "Life So Hard", "Starin' Through My Rear View", "Made Niggaz", "Lost Soul"
Released: November 24, 1998

RIAA Certification: 9x Platinum

Singles: "Changes", "Unconditional Love"
The Rose that Grew from Concrete
Released: October 17, 2000

RIAA Certification: - Gold
Released: October 7, 2003
Tupac: Resurrection (Original Soundtrack)
Released: November 11, 2003

RIAA Certification: Platinum

Singles: "Runnin' (Dying to Live)", "One Day at a Time"
RIAA Certification: - ???
Released: September 20, 2005

RIAA Certification: - Gold
Tupac: Live at the House of Blues
Released: October 3, 2005

RIAA Certification: - Platinum
Singles
Strictly 4 My N.I.G.G.A.Z.

"I Get Around" (feat. Digital Underground)

Strictly 4 My N.I.G.G.A.Z.

Strictly 4 My N.I.G.G.A.Z.

Strictly 4 My N.I.G.G.A.Z.

"Cradle to the Grave" (feat. Thug Life)

"Pour out a Little Liquor" (feat. Thug Life)

"California Love" (feat. Dr. Dre)

"Hit 'Em Up" (feat. Tha Outlawz)

"2 of Amerikaz Most Wanted" (feat. Snoop Dogg)

"How Do You Want It" (feat. K-Ci & JoJo)

"I Ain't Mad at Cha" (feat. Danny Boy)

"Toss It Up" (feat. Danny Boy, K-Ci & JoJo)

The Don Killuminati: The 7 Day Theory

The Don Killuminati: The 7 Day Theory

The Don Killuminati: The 7 Day Theory

"Wanted Dead or Alive" (feat. Snoop Dogg)

"Made Niggaz" (feat. Tha Outlawz)

"I Wonder If Heaven Got a Ghetto"

R U Still Down? (Remember Me)

R U Still Down? (Remember Me)

"Runnin'" (feat. The Notorious B.I.G.)

"Baby Don't Cry (Keep Ya Head up II)"
(feat. Tha Outlawz)


"Thugz Mansion [7 Remix]" (feat. Nas)

"Still Ballin [Nitty Remix]" (feat. Trick Daddy)

"Runnin' (Dying to Live)" (feat. The Notorious B.I.G.)

Tupac: Resurrection (OST)

"One Day at a Time (Em's Version)"
(feat. Eminem & Tha Outlawz)


Tupac: Resurrection (OST)

"Thugs Get Lonely Too" (feat. Nate Dogg)

"Ghetto Gospel" (feat. Elton John)
Samples
Arguably one of Tupac's most famous and influential songs, "Changes", from his album Greatest Hits, released posthumously in 1998

"Ghetto Gospel", a recent song featuring Elton John on the chorus.

In "Hit 'Em Up," one of Tupac's more famous "diss songs", he attacked foe rapper The Notorious B.I.G. and Bad Boy members including Lil' Kim, Faith Evans, Mobb Deep, and Chino XL. Warning: contains explicit language.

Problems playing the files? See media help.
Filmography
| | | | |
| --- | --- | --- | --- |
| | | | |
| | | | |
| | | | Co-starred with Janet Jackson |
| | | | |
| | | | |
| | | | |
| | | | |
| | | | |
| | | | |
Performances
"Whatta Man" (1994), Music video, won Best Dance Video, Best R&B Video and Best Choreography at the 11th annual MTV Video Music Awards

Live at the House Of Blues (2005) Live
Documentaries
Tupac Shakur: Thug Angel: The Life of an Outlaw (2001) documentary

Biggie & Tupac (2002) documentary

Tupac: Resurrection (2003) Academy Award nominated documentary about his life
Poetry books
The Rose That Grew From Concrete (1999) ISBN 0-671-02844-8

Inside a Thug's Heart (2004) ISBN 0-7582-0789-1
Radio
Actress Jasmine Guy recorded a public service announcement for Deejay Ra's 'Hip-Hop Literacy' campaign, encouraging reading of books about Tupac
LINKS and REFERENCE
Vibe.com, Tupac Shakur's Legacy Continues

MTV2 Presents: 22 Greatest MC's broadcast July 2003

Tupac:Resurrection, published by Atria Books, 2003, ISBN 0-7434-7434-1

Joseph, J. Tupac Shakur Legacy. Atria Books. 2006.

Afeni Shakur, brief biography in PDF format, published 2002 by Amaru Entertainment

LAbyrinth: A Detective Investigates the Murders of Tupac Shakur and Biggie Smalls, the Implication of Death Row Records' Suge Knight, and the Origins of the Los Angeles Police Scandal by Randall Sullivan, Publisher: Atlantic Monthly Press, 2002. ISBN 0-87113-838-7 pg 76

LAbyrinth, pg 77

Back in the Day: My Life and Times with Tupac Shakur

Back in the Day: My Life and Times with Tupac Shakur

Top 100 Albums. Recording Industry Association of America (2006-03-08).

Smothers, R. "Rapper Charged in Shootings of Off-Duty Officers". New York Times. Nov. 2, 1993

Thug Angel: Life of an Outlaw

"Marin slaying case against rapper opens", San Francisco Chronicle, Nov. 3, 1995

"Settlement in Rapper's Trial for Boy's Death". San Francisco Chronicle. Nov. 8, 1995.

"Rapper Is Sentenced To 120 Days in Jail". New York Times. April 5, 1996.

XXL Magazine October 2006

Jones, S. "The Truth is Being Covered Up". Philadelphia Weekly. Sep. 18, 2002.

MTV, Eminem: Reconstructing Tupac

Neal, M. "Thug Nigga Intellectual: Tupac as Celebrity Gramscian". Harvard University. 2003.

Forman, M. "Tupac Shakur: O.G. (Ostensibly Gone)". Harvard University. 2003.

Price, E. "From Thug Life to Legend: Realization of a Black Folk Hero". Harvard University. 2003.

Dyson, M. Holler If You Hear Me: Searching for Tupac Shakur. BasicCivitas Books. 2001.,

MTV2 Presents: 22 Greatest MC's broadcast July 2003
---
This website is Copyright © 1999 & 2007 NJK. The bird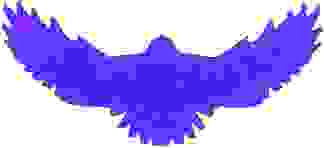 logo and name Solar Navigator are trademarks. All rights reserved. All other trademarks are hereby acknowledged. Max Energy Limited
is an educational charity.